Fundraising & Nonprofit Consultant
Training, Events, & Webinars!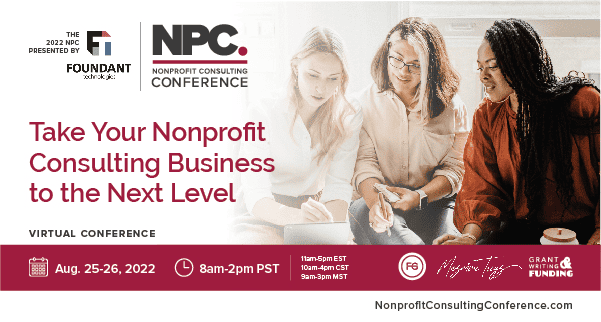 Nonprofit Consulting Conference
August 25th and 26th! 8 AM – 2 PM EST
Cost:
Early Bird Price! July $297, August $397
Creating Webinars That Sell Your Consulting Services
Wednesday June 29th, 1pm PT (4pm ET)!
Cost: Free!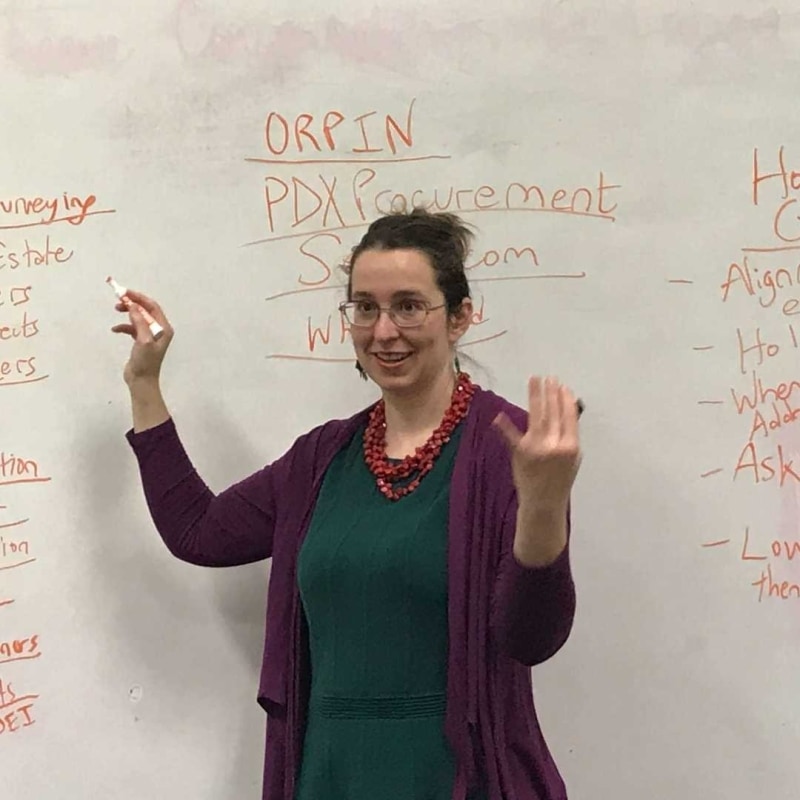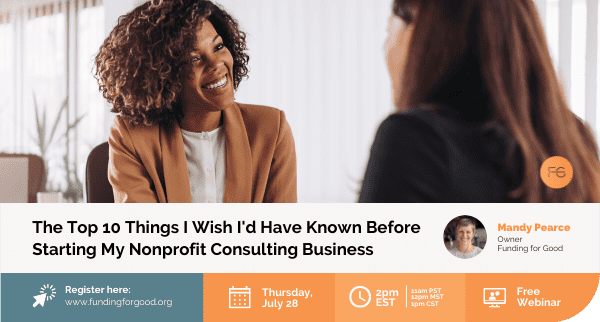 Top 10 things I Wish I'd Known Before Starting My Nonprofit Consulting Business
July 28, 2022 at 2PM EST!
Cost: Free!
Incorporating Gender Equity into Your Nonprofit
Wednesday, August 24th 2 PM EST
Cost: $30
Upon completion of this training, you should be able to:
Identify gender disparity gaps
Create a way forward for gender equity
Be aware of red flags of other disparity issues in your nonprofit (and have the tools to address them)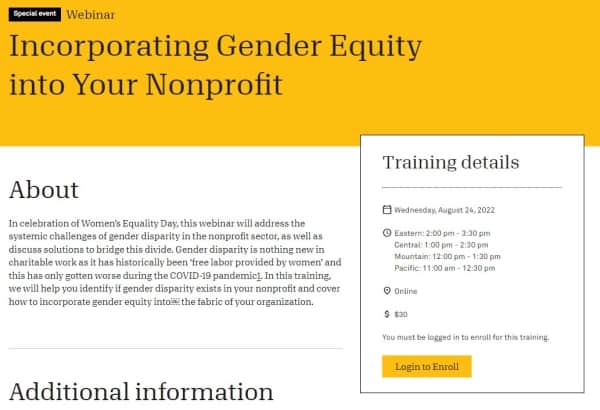 Nonprofit Consultants: Secure Nonprofit Clients During Discovery Calls
Wednesday, August 17th at 6:30 pm EST
Are you sick of doing a million discovery calls with hardly anyone signing on to your nonprofit consulting services? It can feel like all you are doing is meeting with folks who keep asking you the same questions:
Do you work pro bono?
What is your certification?
What is your ROI?
and more...
It can feel exhilarating to get that 15-minute call booked in the beginning! Until it's frustrating and feels like a timesuck!
That's why it's important to have an onboarding system already set up before you even do a discovery call.
In this webinar, Holly will teach you the following:
What questions you need to ask the nonprofit (Yes, flip this interview)
Script-answers-in-your-pocket to those pesky questions
SOP onboarding musts
This will help you stop wasting your time and get you qualified leads. You will also learn how to increase your conversion of calls to clients!
Nonprofit Career Pathing Guide
Free Get More Consulting Clients Through Webinars Presentation
Free Fundraising Plan Template
Sign up now to get asking for more tips.